The 5 Best Apps for Business Travel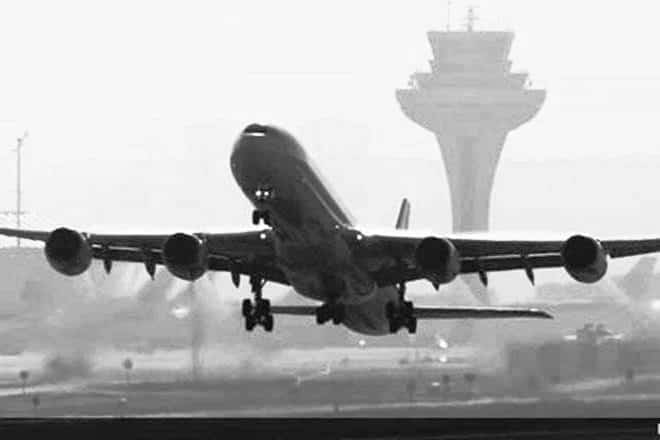 5 Must-Have Business Travel Apps
Want to streamline your business travel? Many mobile apps are available to help you simplify your travel plans, and here are five must-have apps that executives can use to save both time and money:
1. TripIt
Keep all of your travel plans in one place with TripIt,, an app that makes it simple to organize your travel plans and create in-depth itineraries.
TripIt allows users to:
Access itineraries at any time, on any device.
Add or edit plans manually – from the app or via tripit.com.
Forward hotel, airline, car rental and restaurant confirmation emails to plans@tripit.com to create an instant itinerary.
Get directions, maps and weather for each destination.
Sync trip plans with your Google Calendar or Microsoft Outlook.
Executives are sure to enjoy TripIt, as this app allows users to make the most of their travel experiences. With TripIt, business professionals can take the guesswork out of trips and ensure that they reach their final destinations without delays or interference.
2. Routehappy
Finding a flight can be a hassle, especially for those who need to book airline reservations as soon as possible. However, Routehappy ensures that you can fly in both comfort and style.
Routehappy users can compare and contrast flights based on several criteria, including:
Entertainment options
Number of outlets
Seating
Travel time
Wi-Fi
Plus, Routehappy is available for free, which makes it ideal for cost-conscious travelers worldwide.
3. Hipmunk
Want to search for cheap flights and hotels on your mobile device? Download Hipmunk, and you can explore thousands of travel websites instantly.
Hipmunk allows executives to evaluate prices on thousands of flights and hotels quickly and efficiently. It even features Amtrak schedules and Airbnb accommodations, making it simple for business professionals to travel however they choose.
Meanwhile, Hipmunk can help executives make the most of their business trips. For example, this app provides flight details including layovers and duration in a visual chart, and its heat map capabilities enable users to find accommodations close to shopping, nightlife and more.
4. SeatGuru
Want to find the perfect seat on your next flight? Check out SeatGuru, an app that uses a comfort rating system to help you find the right seat.
SeatGuru provides aircraft seat maps, seat reviews and a color-coded system to identify superior and substandard airline seats. This app also enables users to submit their own seat reviews and photos right from their smartphone or tablet.
With SeatGuru, you can reap the rewards of the ultimate source of advice on airplane seats, in-flight amenities and airline related information, and this easy-to is sure to come in handy for many executives.
5. THINKLimo
Luxury transportation services can be tough to find, particularly for business professionals who are visiting a new destination. However, THINKLimo has established itself as a transportation industry leader, and this company's app guarantees travelers can book a first-rate car service in minutes.
Downloading the THINKLimo app ensures you can find dependable travel services anywhere you go. With this app, you can book a car service that always goes above and beyond the call of duty.
What are some of the top reasons to book travel services with THINKLimo's app? Here are a couple of reviews that highlight the benefits of planning a trip with this luxury transportation company:
"Amazing customer service. Called for a last minute reservation on Sunday. The weekend staff was extremely accommodating and took great care of my family. Would highly recommend!" – Sarah-Belle R.
"The company I work for frequently hires THINKLimo to shuttle our owners to and from events in Milwaukee as we conduct meetings for new strategy etc. The drivers are always extremely courteous and accommodating of special needs. They arrive ahead of time and go the extra mile to make sure our people are well taken care of. What else can you ask for? Thank you Carey for providing such good service to us over the years!" – Jennifer R.
THINKLimo hires only the best applicants to become chauffeurs, and each of these professionals takes pride in his or her work. And as a result, you're sure to enjoy deluxe travel accommodations, regardless of where you're traveling.
When it comes to finding travel services, there's no better choice than THINKLimo. This best-in-class transportation company is happy to serve clients 24 hours a day, seven days a week, and thanks to its mobile app, you can make reservations at your convenience.
Think you want to hire a car service? THINKLimo… and you'll receive reliable transportation from Point A to Point B.